The Top Ingredients List for Healthy Skin
Skin matters more with every additional birthday candle. While the essence of skin is nearly important to every phase of life, it becomes more of a concern during the aging process. The skin of youth is too precious and healthy to forget - and we want to bask in it as much time as we want! Hence, it is important to be familiar with the nature of skin and what ingredients would fit your needs! Here's a useful checklist we can provide just for you, skincare enthusiasts!
The Ultimate Top Ingredients Checklist 
HA, also known as glycosaminoglycan is a naturally found element of skin tissue reproduced to restore, hydrate, and protect skin from external stressors. It is known for its ability to reverse aging, and almost compatible with all skin types. The ingredient agrees with almost all skin types. Hyaluronic acid (also known as) is often touted for its ability to "reverse" or stop aging. Reports also refer to hyaluronic acid as the "key to the fountain of youth."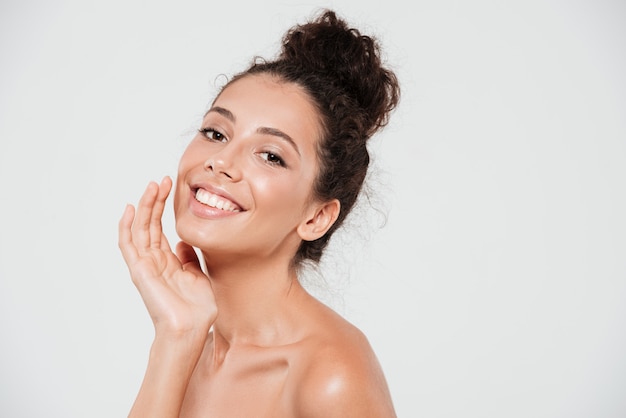 HA occurs naturally and in an ample amount in humans and animals, and is known to cushion, hydrate, plump, and lubricate the skin. However, as you age, the skin sadly produces less of certain substances, including this one due to forces of nature and lifestyle such as diet and smoking. This is the very reason why there are skincare products like creams with hyaluronic acid to help provide a sufficient supply of hyaluronic acid. 
Collagen is a type of fibrous protein from animals that serve as a water-binding function to keep moisture secured into the skin, and one of the most important proteins. It helps keep the skin strong and firm and is a great anti-aging ingredient as well. However, natural collagen slows down on production as you age as well including damages caused by external factors like sun exposure.
Glycerin, also called glycerol, is a humectant naturally found in the skin, all-natural lipids, or sugar fermentation. It is well-known for being a skin-replenishing and skin-restoring ingredient, helping to establish balance and hydration. To combat dryness of the skin, it is a substance that makes sure the skin is maintaining its soft, moisturized, and healthy look. 
Glycerin as an ingredient is commonly used in moisturizers and hydrating cleansers, so it is usually combined with other ingredients that have replenishing purposes.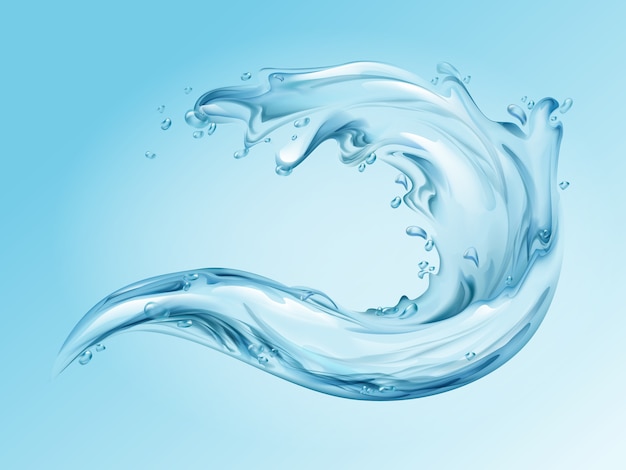 An important thing to note on this ingredient is that pure glycerin with 100% concentration increases water loss from the lower layers skin into the surface when there isn't enough humidity in the air, however, this amount is never used in skincare items. You would usually see glycerin in 5% concentrations or less for smooth skin purposes and combined with other emollients as a fundamental aspect of moisturizers.
Vitamin C is quite a popular student in the ingredients class. This antioxidant is best known for brightening and collagen creation abilities. Together with vitamin E, it also helps to prevent DNA damage from UV rays. Topical vitamin C is called a "super potent antioxidant that combats the ill effects of UV damage and improves the efficacy of sunscreen when layered underneath it," says Dr. Mariwalla, a product dermatologist in Long Island, New York.
More of its benefits to the skin include:
supporting to neutralize skin-damaging free radicals caused by external factors like sun and pollution 

interferes with the production of excess pigment in the skin

helping to fade spots and discoloration

helps stimulate collagen production 
Glycolic Acid is part of a group called alpha-hydroxy acids. It functions to dissolve the glue like substance between skin cells and is distinct having the smallest molecular size so it penetrates deepest into the skin. Its benefits to the skin include exfoliation, improving skin texture, tone, and pore size. It also boosts levels of collagen and elastin in the skin which makes it a great anti-aging ingredient and is typically used in cleansers, creams, and peels. This ingredient is recommended to use gradually and not jump into high concentrations ahead especially for people with very sensitive skin. 
Lastly, Ceramides are naturally occurring, long chains of lipids (fats) in sebum (skin's oil) which reinforce the skin's protective barrier by holding the cells of the epidermis together. According to Chicago dermatologist Jordan Carqueville, M.D., Ceramides help keep the skin barrier strong and healthy, sealing moisture into the skin as well.
Taking the role of an effective ingredient for any skin type, Ceramides have the following skincare abilities:
Help keep irritants (pollution, debris) out, and the good stuff in

Useful ingredient to seek if you're

prone to eczema

Forms water-proofing barrier in upper layers of the skin

Help skin retain water

Repair the skin's natural barrier

Regulate cells

Replenishing and restoring benefits

Work best if combined with other replenishing ingredients such as fatty acids and cholesterol

Help calm signs of sensitivity
There are also nine different ceramides identified in skin some of which are used in skincare products so make sure you can spot them on a product's ingredient label. 
Preparing your skincare kit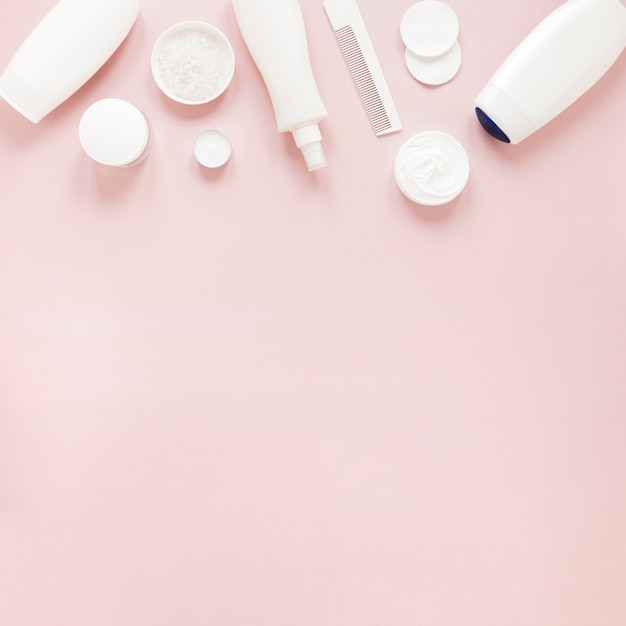 Now that you're equipped with basic knowledge of what ingredients you need to watch out for, it's time to fill your skincare kit with the desired items! While each set for each individual might be different, make sure you have some of the following S-CELL products for maximum skincare!
Skin Revival. This supplement helps you preserve and bring back the beauty of your skin. We use cutting edge technology to produce this ultimate skincare solution by combining 12 finest ingredients including Glutathione, Collagen, Antioxidants, Peptides, and more!
Stem Cell Renewal Mask. This is the gold-standard beauty mask with stem cell rejuvenating ingredients to revive your firm, soft and flawless face, and bring out your glow. Included in its ingredients list are Glycolic Acid, Hyaluronic Acid, and more!